Online Betting, Sports betting, Leading Odds, Sportsbook, Casino, Poker and Mahjong at Dafabet.com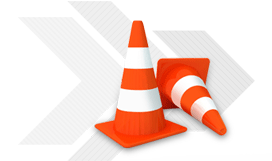 중복배팅 주의안내
간혹 회원님께서 사용하시는 브라우저의 문제로 배팅되었다는 안내창을 확인 못하시는 경우가 있습니다. 중복 배팅의 위험이 있으니 여러번 클릭하지 마시고, 한번 배팅하신 후에는 왼쪽 잔액칸의 사용가능 자금과 적중대기자금을 꼭 확인하셔서 원치않는 중복배팅을 피해주시길 바랍니다.
Oldie But Still Goodie

POSTED: 29 November, 2013

TIME indeed has not yet healed the wounds caused by Frank Lampard when he left West Ham to join Chelsea more than 10 years ago.




These were painfully opened again when the Blues met the Hammers in the Premier League last Saturday.




He was booed lustily. But the old warrior was unbothered. Instead of getting those hisses into his mind, he prodded on with a mindset of helping his squad nail all three points.




The 35-year-old Lampard had the last laugh, turning back the time of his glory days to score two goals in Chelsea's comfortable 3-0 win.




 
<<

시작

<

이전

1

2 다음 > 끝 >>


JPAGE_CURRENT_OF_TOTAL